American Brewery Equipment Cases
2017-12-27 14:02
American Brewery Equipment Cases
---7 bbl microbrewery and 1 bbl pilot system in Louisiana, US

The 7 bbl microbrewery and 1 bbl pilot system of Louisiana Purchase Brewing Company are installed and run in beginning of 2017. It is really a happy experience to work together and cooperate with the owner of Louisiana Purchase Brewing Company, Mr Andy. He is very professional and experienced about craft beer brewing, also kind and passionate to exchange experience with others. Here, let's learn more details about this project.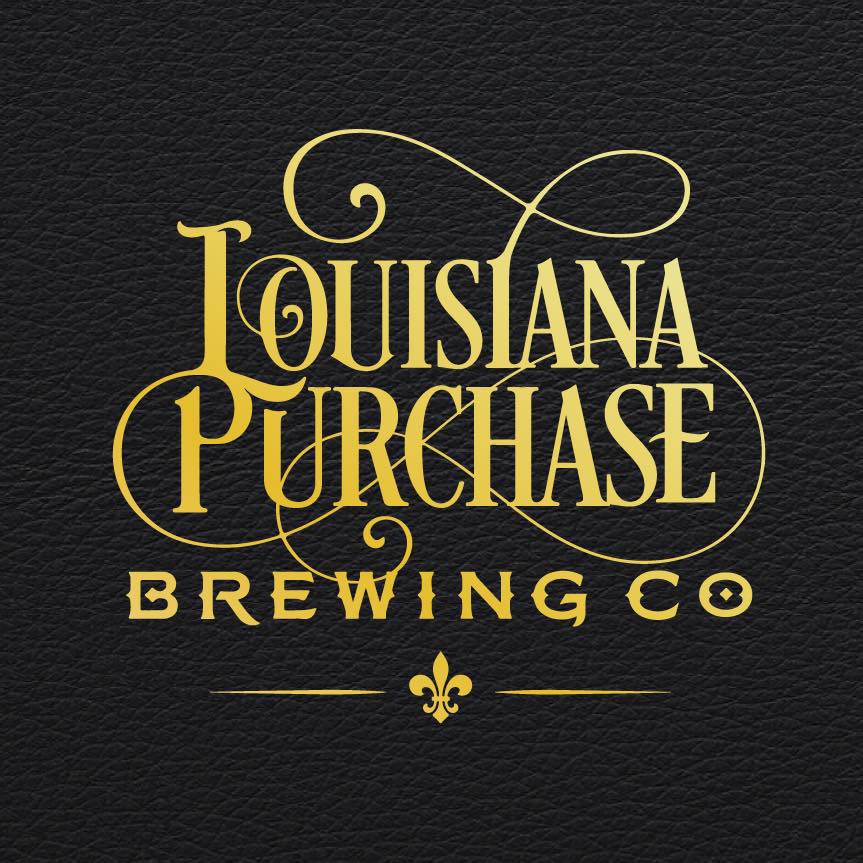 Part 1
Configuration of 7 bbl microbrewery
Mill: 300~500kg/hr

Brewhouse: combined three vessel, mash/lauter whirlpool tun and brew kettle with double size hot liquor tank. The whirlpool tun is designed under mash/lauter tun in order to save both budget and floor area. The brew kettle and hot liquor tun is heated by direct fire(burner). If budget allows, we suggest a agitator in brew kettle as the burner only heat tank bottom and the wort near to bottom is easier to scorch. You have to agitate manually and frequently without agitator.

Fermentation unit: 2x14 bbl fermenter, 1x7bbl fermenter and 1x14 bbl brite tank.

Glycol chilling unit: 2000L glycol water tank and 1x8hp chiller.

Controlling Unit: Integrated instrumental Control Cabinet.

CIP unit: 100L Caustic Tank and Sterilization Tank on portable cart.

Kegging machine: Manual keg filler and rinser.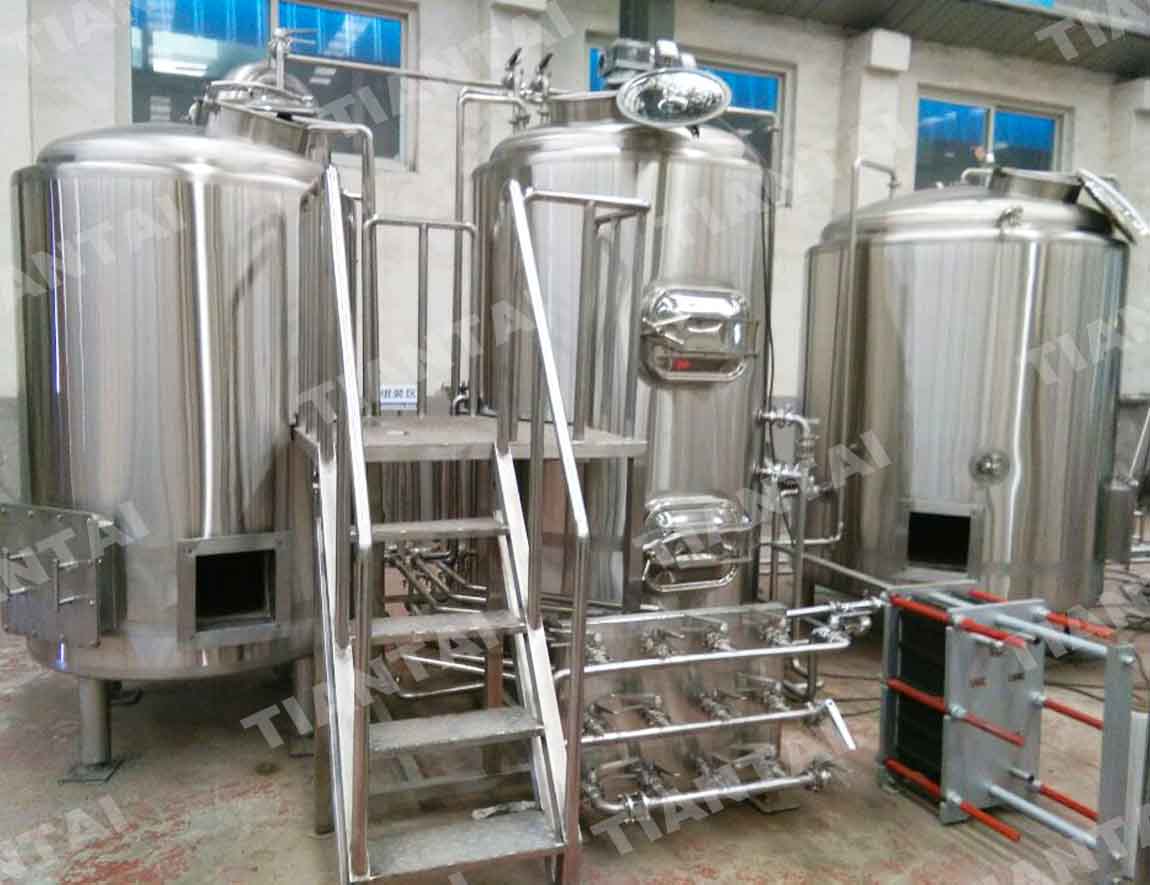 Configuration of 1 bbl pilot system
Brewhouse: classical two vessel, mash/lauter tun and kettle/whirlpool tun.

Fermentation unit: 1x1bbl brite tank.

Control unit: Separate brewhouse instrument control cabinet.

Glycol chilling unit: 1 bbl brite tank shares same glycol chilling unit and control panel with 7 bbl system.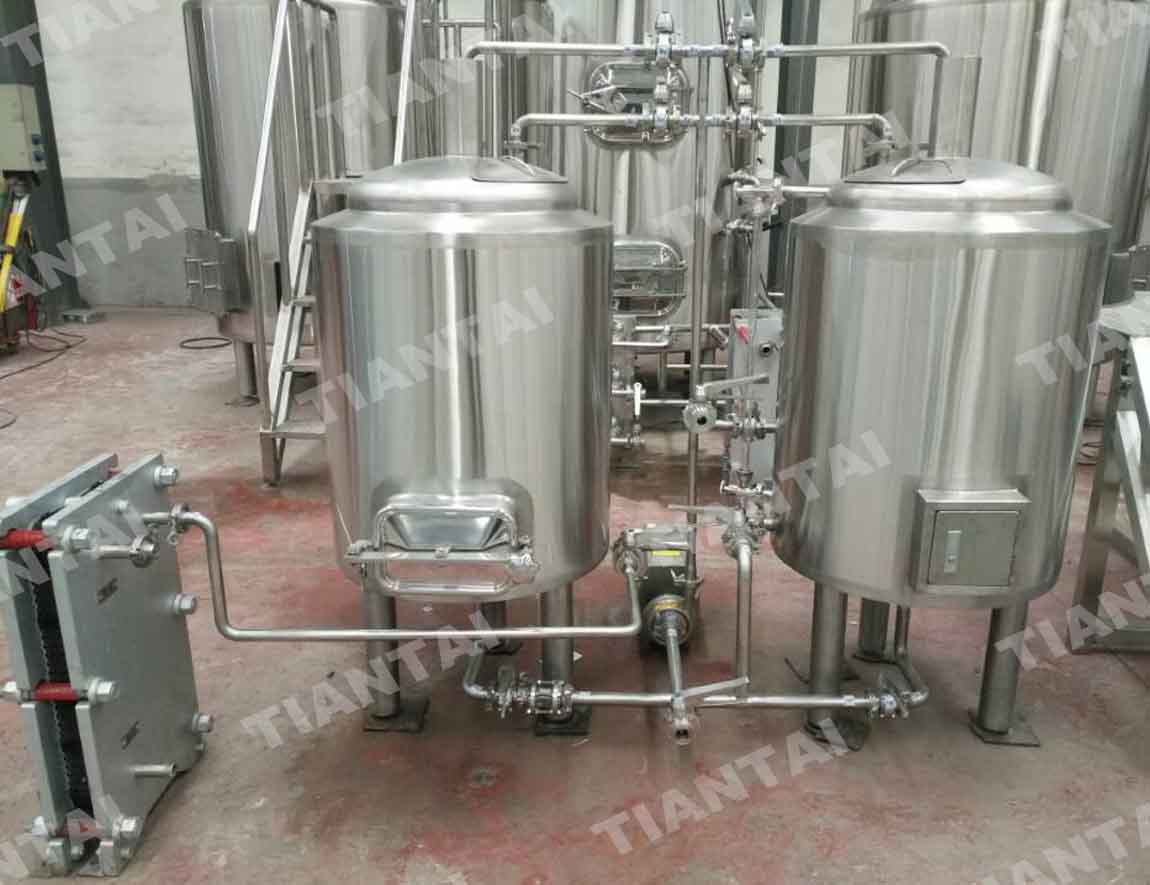 Part 2
Brewery building layout in Louisiana, US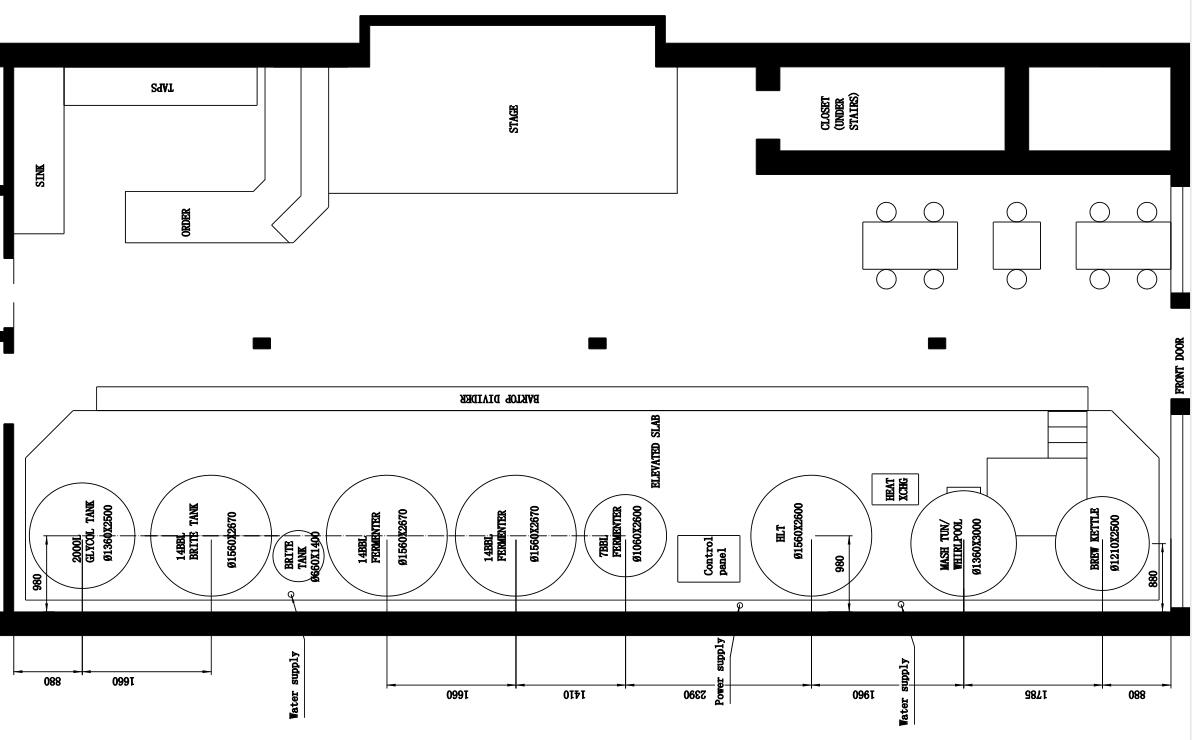 All of tank are placed along same line. When the clients enjoy the beer, they can see how beer is made as well.

Part 3
Inspection of brewery equipment in China
Since our technician that comes to install the system needs extra 3 weeks to apply visa, Mr Andy and his father decided to go to our factory to be trained on the installation and operation of the equipment in order to save time. They both have a mechanical background. It must make the installation much easier. Mr Andy also said, "it proved to be the right move for us both financially and for personal enjoyment".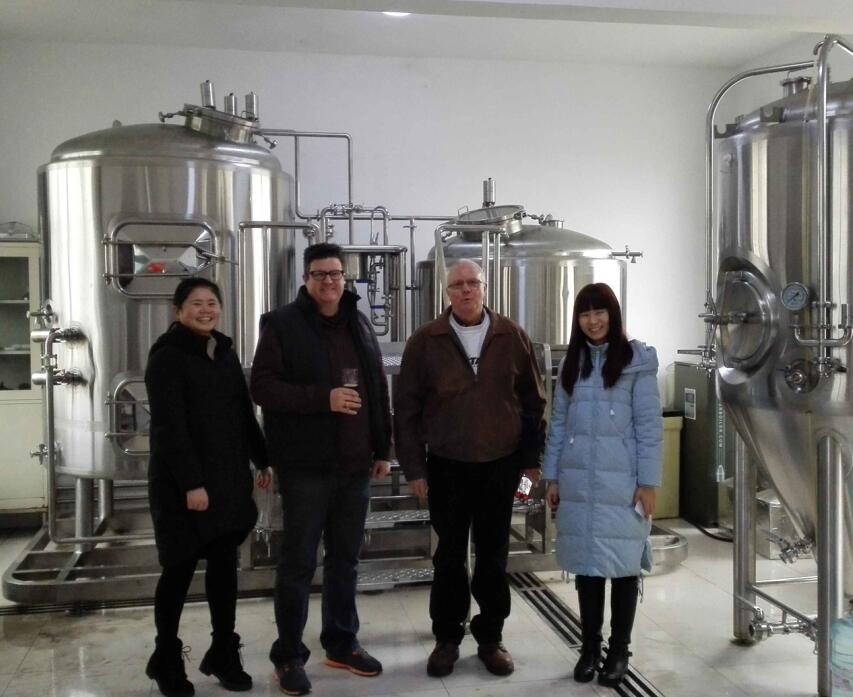 Part 4
Brewery equipment arrives and was installed in Louisiana, US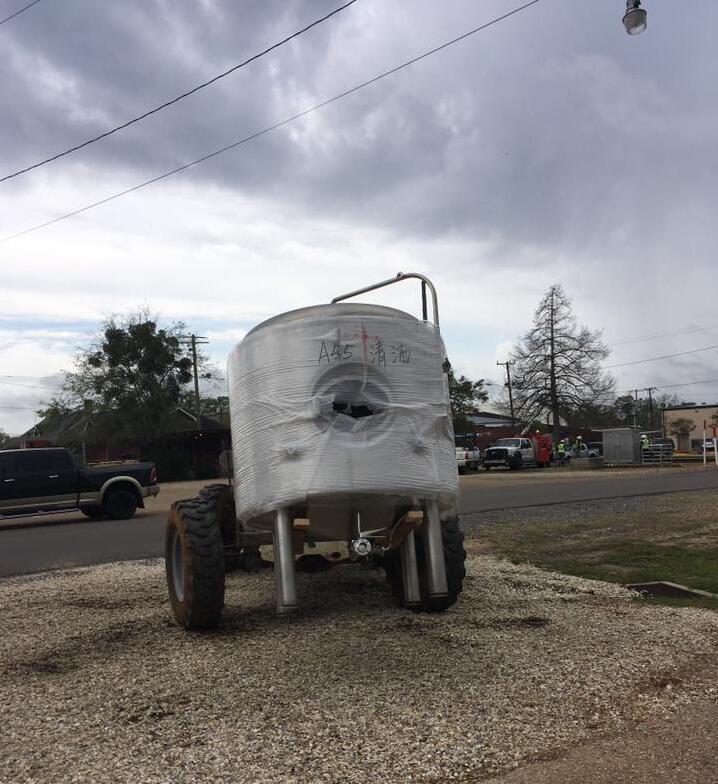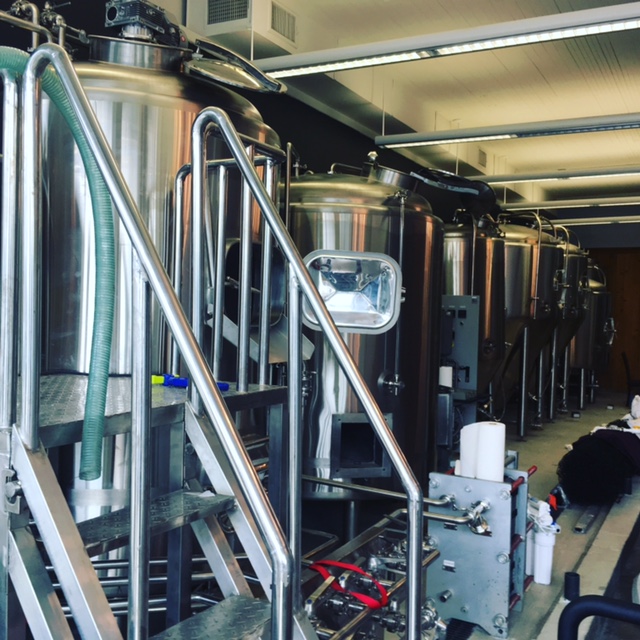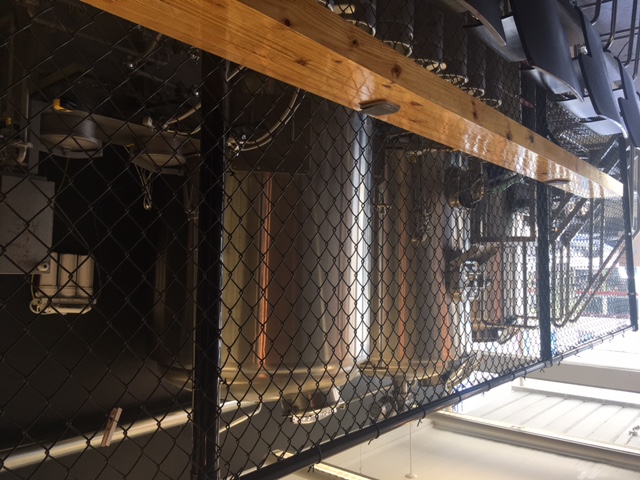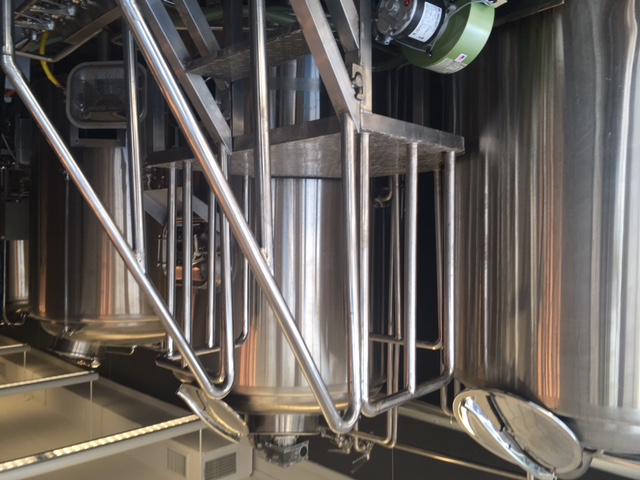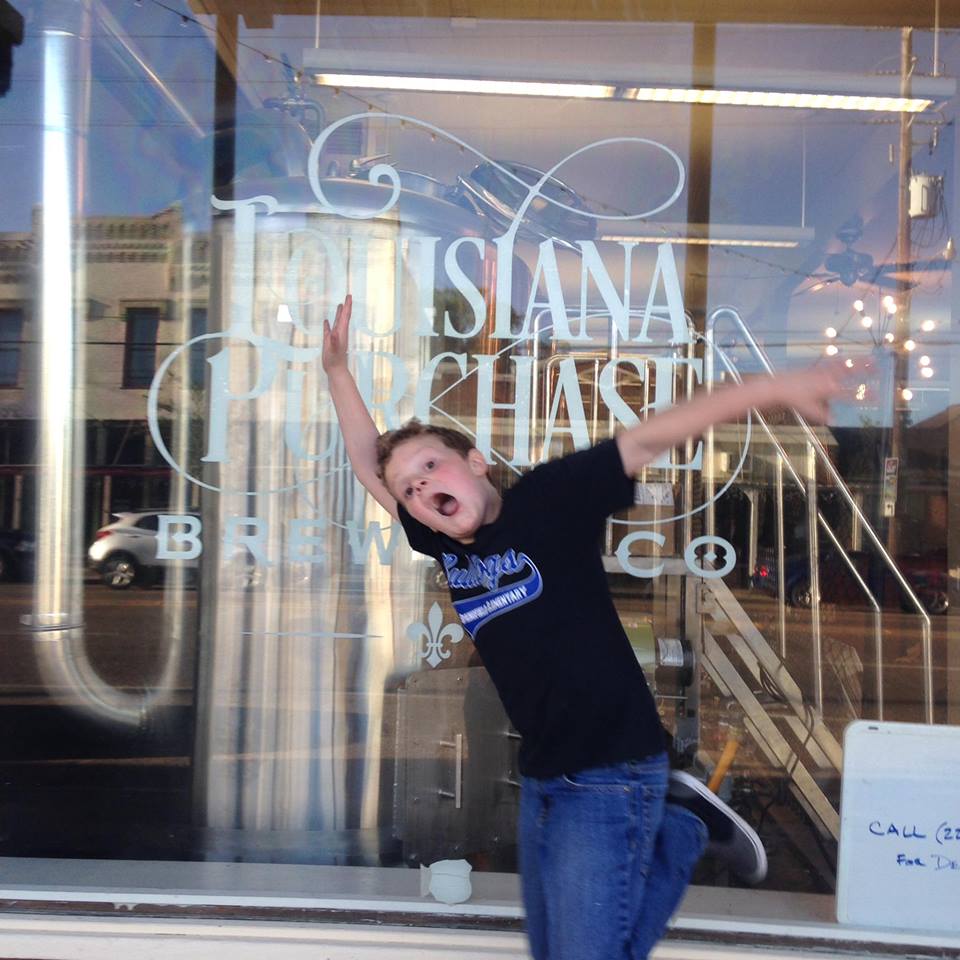 We learned from Facebook that Louisiana Purchase Brewing Company do have a good business with beer brewing and selling now.
https://www.facebook.com/LaPurchaseBrewingCo/
Guys, if you have spare time on weekend, it would not be better to come Louisiana Purchase Brewing Company to taste one cup beer brewed with our equipment.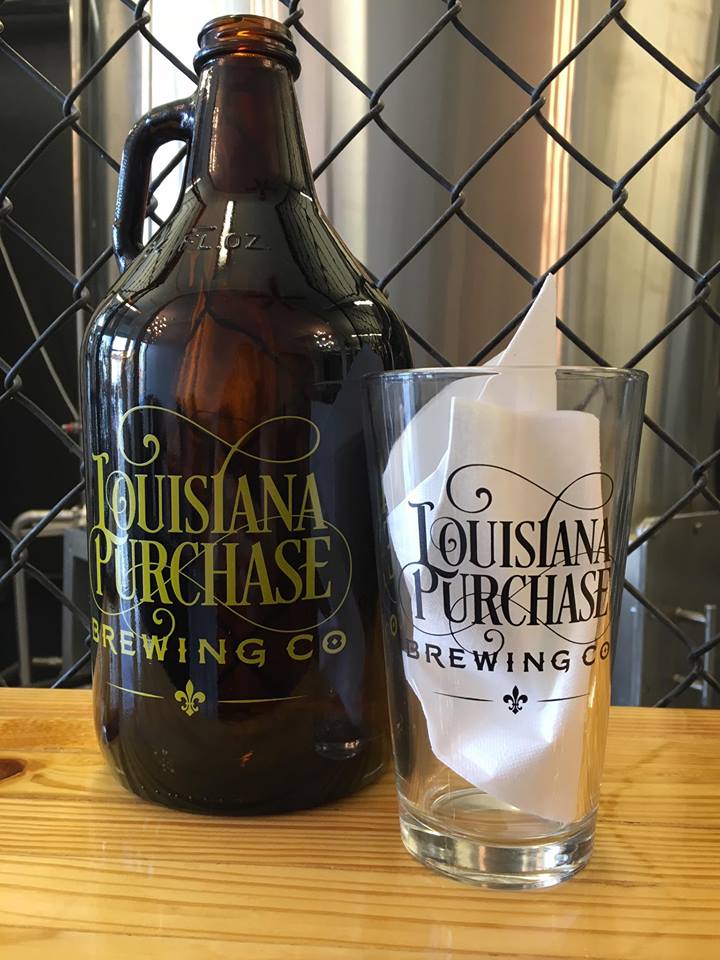 Tag: brewery equipment / beer brewing equipment / microbrewery plant /