The Certificates
Tiantai certification for beer brewery equipment manufacturing and exporting qualification.

No.1. Business license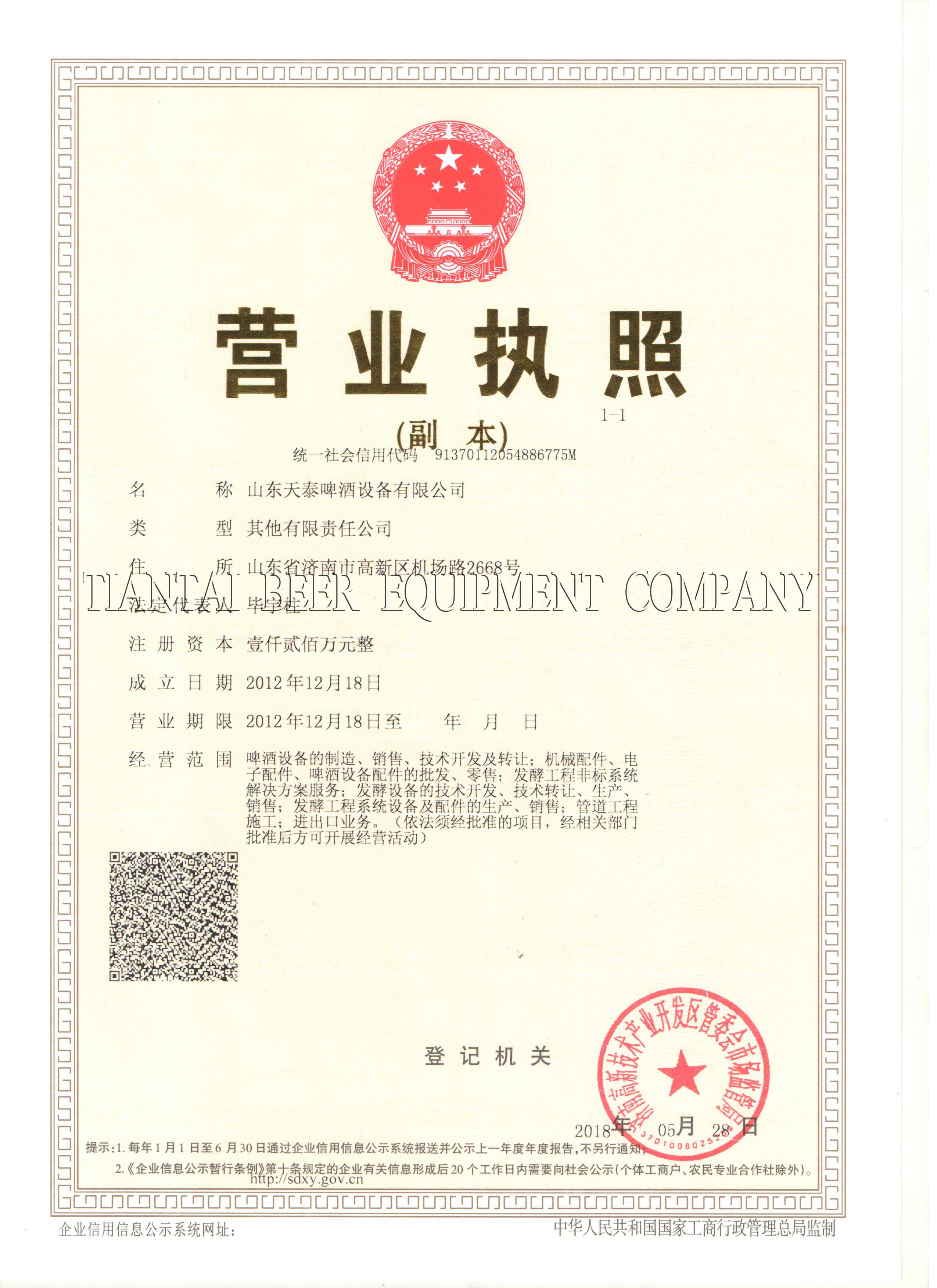 No2. CE certification is the most necessary label to show that your equipment can
be shipped to Europe countries or other areas.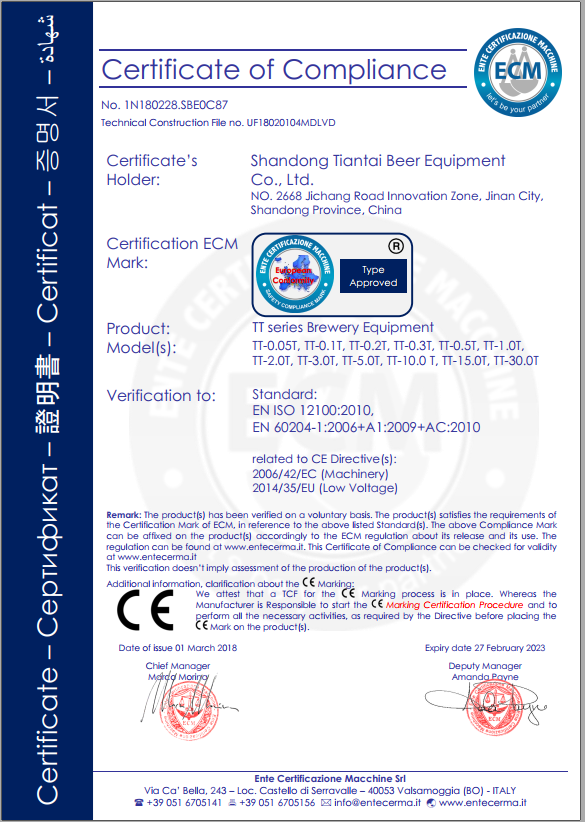 CE Machinery and CE Low Voltage Certificate:



CE Pressure Equipment Certificate:


No.3: ISO is the biggest International Organization of Standardization.
We use it to normalize our quality management and production process,
thus we will keep pace with the newest standardization in the world.


ISO Certification


No.4: We are always on the way of Inovation for beer equipment design.
In return, we get some patents of Utility Model. Would like to share here: